Chinaray won the gold medal of the 6th Guangdong Patent Award
On November 14, 2019, the office of Guangdong Patent Award review committee published the results of the sixth Guangdong patent award on the official website of Guangdong Administration for Market Regulation. There are 20 Golden Awards, 40 silver awards, 60 outstanding awards and 10 outstanding inventors were selected. One of the patent of us, which was listed on the publicity column, was independently developed by our company and it's a great honor to have the Golden Awards.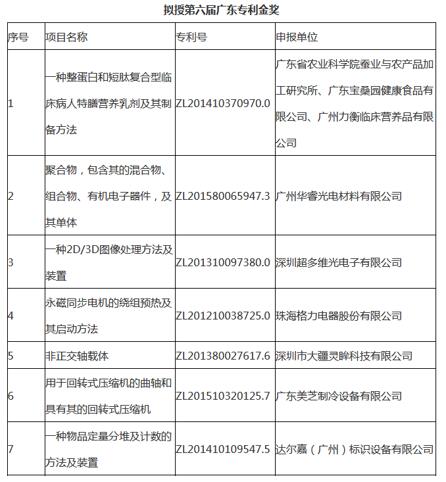 Guangdong Patent Award is set up by Guangdong Provincial People's government, which combines the Award-winning institutions of China Patent Award and Guangdong Patent Award, and changes the selection and recognition cycle of Guangdong Patent Award from once every two years to once every year, with including gold award, excellent award and inventor award.
The Guangdong Provincial People's Government shall give a reward of 300000 ¥ to the units that have won the gold award of Guangdong Patent Award. The application project shall meet the following conditions: the patents that have been authorized by the State Intellectual Property Office; the patent rights are effective and stable; the patents are highly innovative, high-tech or unique in design; have significant economic or social benefits after implementation.
With the support and leadership of the government, our company adheres to the concept of independence and innovation and constantly explores and studies in the field of new materials, we believe that we can make more achievements in the future.